Centiel doesn't have distributors, we have Partners. We work together as a team, receiving all the support, instruments, and knowledge necessary to carry out our work better.
Achieving business objectives requires a deep knowledge of the company and its products, which has to be passed on accurately – and with the right amount of passion – to the client. The Partner is therefore primarily an expert consultant.
Becoming a Partner of Centiel means coming into our world and benefiting not only from an incredibly high profile product, but also from the dedicated care and attention that sets every aspect of our work apart from others.
For every need, we have a solution you can rely on.
Discover our benefits
Becoming a partner
Want to know more?
Leave your details in the form and one of our representatives will contact you soon!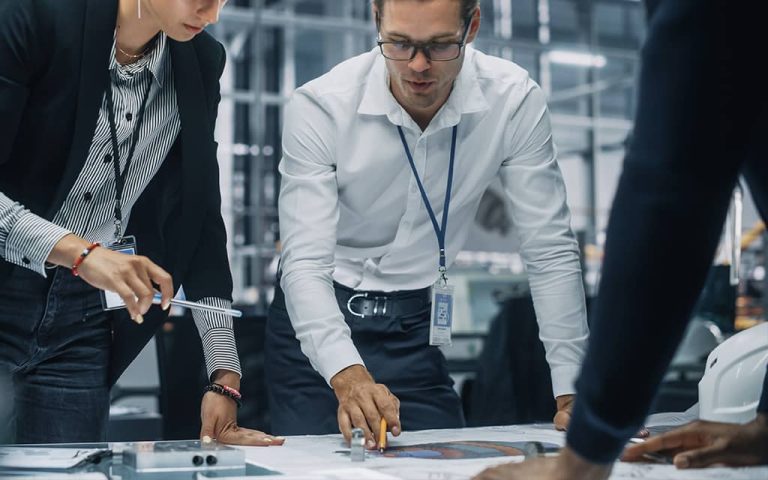 Our partnership's program
With us, you can always rely on trustworthy products, performers, and a continuous presence. We'll provide you with the tools you need to carry out your work and grasp every opportunity, while fully satisfying your clients. All the while providing you with the help you need.
We are pioneers in our field, and looking for new solutions and opportunities has always been what drives us. With our products we innovate, without ever losing sight of a distinctive approach to the market and clients. With time and experience, we've created a team of competent professionals. We can't wait to introduce you to them.
Contact us! Fill in the form and let's get to know each other.
The advantages of being one of our partners

Direct communication with Centiel
When faced with questions, fast delivery requests, problems that need fixing, or any other needs to satisfy, it's essential to provide the client with a fast response. This is why we are in constant contact with our partners. You'll always have a member of our team ready to assist you and respond quickly to your requests.

Ad-hoc solutions
It isn't rare for our clients to need tailor-made products. Our flexibility allows us to cater to these requests, allowing you to always meet your clients' expectations in the best way possible.

Constant training
Through presential and online trainings, our partners stay up to date on the world of Centiel and its products. Thanks to our training, you'll have all the indispensable information necessary to communicate with your clients in the best way possible

Partner's Portal
The Partner's Portal is a space for sharing online, where you will be able to download documents, brochures, technical material, and much more on Centiel's products and services. Once you become our partner, you'll receive the username and password that will allow you to log-in the this area of our website.

Marketing support
Centiel is a dynamic reality, that moves forward to the rhythm of the constant evolution of technology. As one of our partners, you'll receive marketing material and source files to help you with your local promotional activities. You will also receive a newsletter dedicated to you, that will allow you to be in tune with new technologies and solutions, over the course of their development. You'll also find out all the latest news about our world.

And much more…
We're a close team of businesses that work together, with the aim of exceeding the expectations of the users of our products. But above all, we are a team of people who recognise the value of excellence, and work every day giving it our all. This is why you can always rely on us.
Do you want to be a part of our partnership programme?
Fill out the form and you'll be contacted by one of our supervisors: together we create a successful collaboration.
Discover our benefits
Becoming a partner
Want to know more?
Leave your details in the form and one of our representatives will contact you soon!