PremiumTower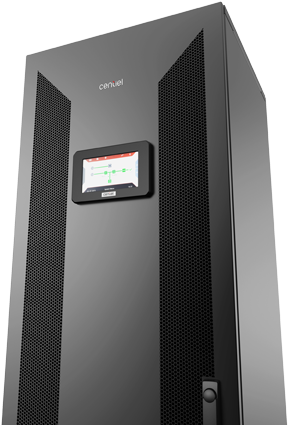 PremiumTowerTM
Class leading availability
Three-phase UPS 10-250 KW
PremiumTowerTM
Highly scalable, unbeatable efficiency and compact design
From 10 to 250 kW, PremiumTower™ is a Swiss made three-phase, online double-conversion Uninterruptible Power Supply. Configurable as a standalone UPS or as a parallel multi-cabinet system, PremiumTower provides the ultimate flexibility for future growth. PremiumTower offers scalability of up to 7.5 MW and delivers unbeatable energy efficiency in a robust and compact design. The flexibility in the number of battery blocks (20 to 50), eliminates the need to oversize the batteries and allows system designers to optimize cost versus autonomy time. Internal battery options, or matching battery cabinets, avoid complex installations and make PremiumTower the best solution for applications where power performance, available space, and flexibility are key parameters.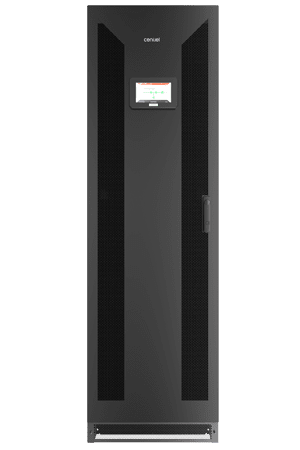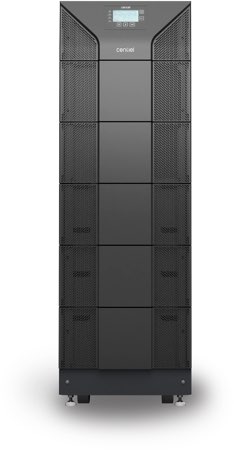 Unbeatable efficiency 96.6% (VFI)

Increased nominal rating (kW = KVA)

Near unit input power factor at full or partial loads

Compact mechanics with only 0.36 m2 for 120 kW

Ease of service with front access only

5 times higher charging current than typical stand alone UPS
Power
density
Up to 415 KW/m2
Advanced Performance
High reliability by design

Three independent power converters increase system reliability and provide power continuity even in cases of power component failure.

High battery charging current

With the ability to provide up to 5 times more charging current than typical standalone, PremiumTower reduces the total system cost by eliminating the need for external battery chargers

Outstanding overload capacity

With a 120% continuous operation in overload condition, mission-critical applications can be safe in the event of unexpected load demands.

Short circuit capability

With a Short Circuit capability of 3 times nominal current (3 x In), PremiumTower is able to clear output circuit protection in milliseconds.
Lowest Total Cost of Ownership
High efficiencies in partial and rated loads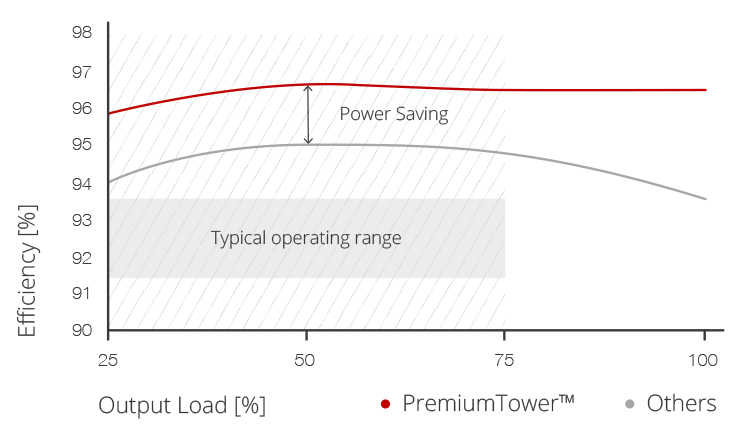 High efficiencies in VFI and ECO mode

PremiumTower provides optimized partial and full load efficiencies of up to 96.6% in online double-conversion mode. In Ultra-Safe ECO mode the UPS provides an excellent power quality with 99.4% efficiency
Minimized footprint (save of valuable floor space)

PremiumTower optimizes valuable floor space, from 0.29 m2 (for 10 - 60 kW) to 0.6 m2 (for 250 kW), internal battery options (10 - 60 kW) eliminate the cost of additional battery cabinets and simplifies the installation.
Maximized Flexibility
Integrated autonomies and matching battery cabinets

Up to 160 battery blocks can be fitted in the PremiumTower (10 to 60 kW), reducing the total footprint and optimizing costs. For higher ratings and extended runtime, matching battery cabinets are available.

Dual or single input feed

PremiumTower can be supplied with two independent AC sources to further increase the power availability of the installation.

Flexible battery blocks

The flexibility in the number of battery blocks (20 to 50), eliminates the need to oversize the batteries and allows system designers to optimize cost versus autonomy time.

Compatible with different battery technologies

Lead acid, Gel, NiCd, Flywheels, Lithium and other types of energy accumulators can be used with PremiumTower™

Flexible
Battery
Blocks

20 to 50
Communication Features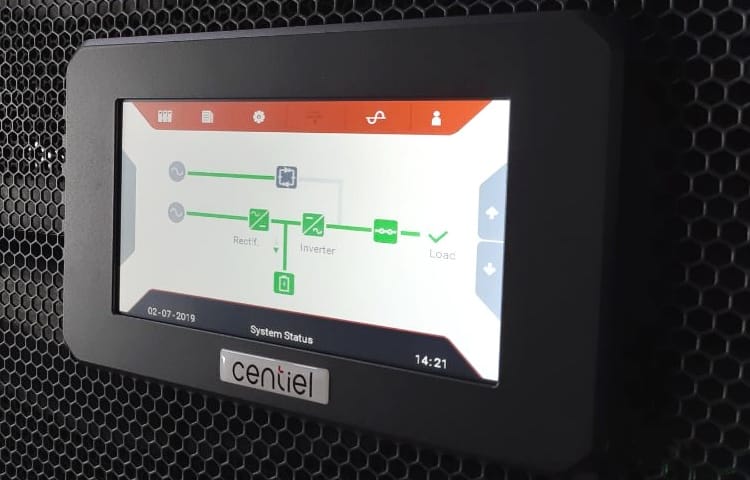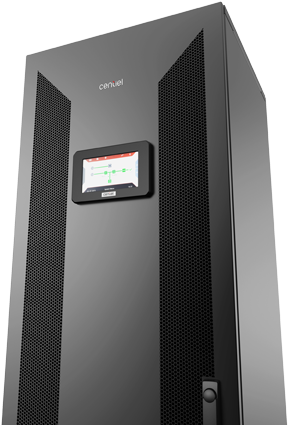 Remote monitoring

Graphical display

Generator operation mode

Auxiliary contacts

Output general alarms

Dry contacts

Programmable input and output

Dry contacts

Compensated battery charging

Temperature probe

SNMP, Modbus, ModBus over IP

Slide-in adaptors

Simplified service

RS232 and Bluetooth app